OPI Powder Perfection Pink & White Trio Kit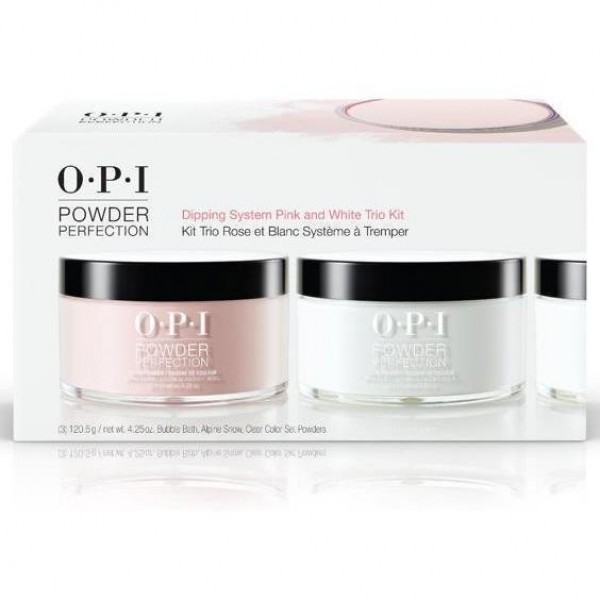 OPI's quick applying, odor-free acrylic alternative that promotes a clean-air environment while offering gel-like shine & weeks of wear without the need to light cure.
With gel-like shine and durable wear, OPI powder perfection is a great alternative
to traditional acrylics with no need for light curing and is resistant to chipping. Adds a protective overlay on the natural nail, an ideal solution for chronically brittle and weak nails. Easy to soak off and remove.
Trio Kit Includes:

Alpine Snow 4.25 oz

Bubble Bath 4.25 oz
Clear Powder 4.25 oz