CND Yes, I Do Bridal Collection - Shellac Luxe Display Set (10 pc)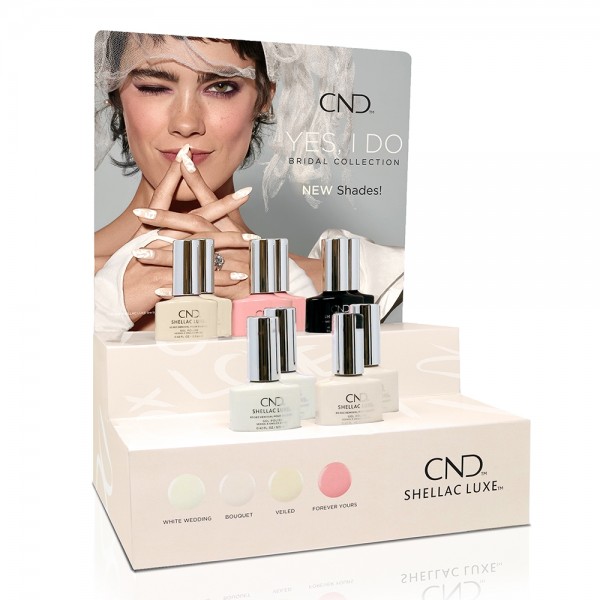 CND Shellac Luxe Yes, I Do Bridal 10pcs Display 92791
CND™ Shellac Luxe™ is the future of gel polish which allows you to take your professional gel polish service one step further with CND™ SHELLAC LUXE™: the only 2-STEP gel polish system that is ready to be removed in 60 SECONDS, leaving nails looking healthy after removal.
CND Shellac Luxe Features:
· Only 2-step application 14+ day wear.
· Save 15 minutes per service.
· 10x faster ready to remove in 60-seconds.